Happy New Year!
We all hope you are keeping safe and warm, and listening to lots of good music!
Rachael's collaborative project Poetica is kicking off 2022 with a brand-new video and some big press in the Irish Post and M Music & Musicians. Rachael is also looking forward to getting back out on the road with Howard Jones next month, and to releasing her brand new single "Revelation Ground" at Joe's Pub with her band The Sequins on March 1.
Details below ...
xoxo, light & snow angels,
Rachael & Team MPress
---
"SLEEP WHEN I'M TIRED" VIDEO OUT NOW
"Sleep When I'm Tired", the latest music video from Rachael's collaborative spoken-word project Poetica is out now! Premiered in Bluegrass Situation & Americana UK, the video captures "an elusive, mysterious atmosphere...that has a real emotional gravity" (Americana UK). The clip was filmed by cinematographer Michael Flanagan and award-winning director Nick Clark, and captures the beautiful greenery of the Hudson Valley, with art direction and styling by Rachael. The video will debut on DittyTV on January 30 and can be viewed on YouTube. Read the official press release HERE.
---
M MUSIC & MUSICIANS FEATURE
M Music & Musicians Magazine has published a web-exclusive interview with Rachael and video feature for "Sleep When I'm Tired". In the interview, Rachael delves deep into the origins of the track and the making of Poetica. Read the piece HERE.
Poetica is simply magical. It evokes images of words splashed across the sky. Rachael Sage has combined her love of music and rhythms with the passion of poetry—a mix that is so powerful that it tugs at the heart and fills the soul. — M Music & Musicians magazine / Mmusicmag.com
---
FEBRUARY US TOUR WITH HOWARD JONES
Rachael is looking forward to getting back out on the road next month supporting Howard Jones Acoustic Trio! She and violinist Kelly Halloran will be opening evenings in the Northeast and Mid-Atlantic, from Boston to Richmond. Tickets are selling fast, so don't delay!
---
SINGLE RELEASE SHOW AT JOE'S PUB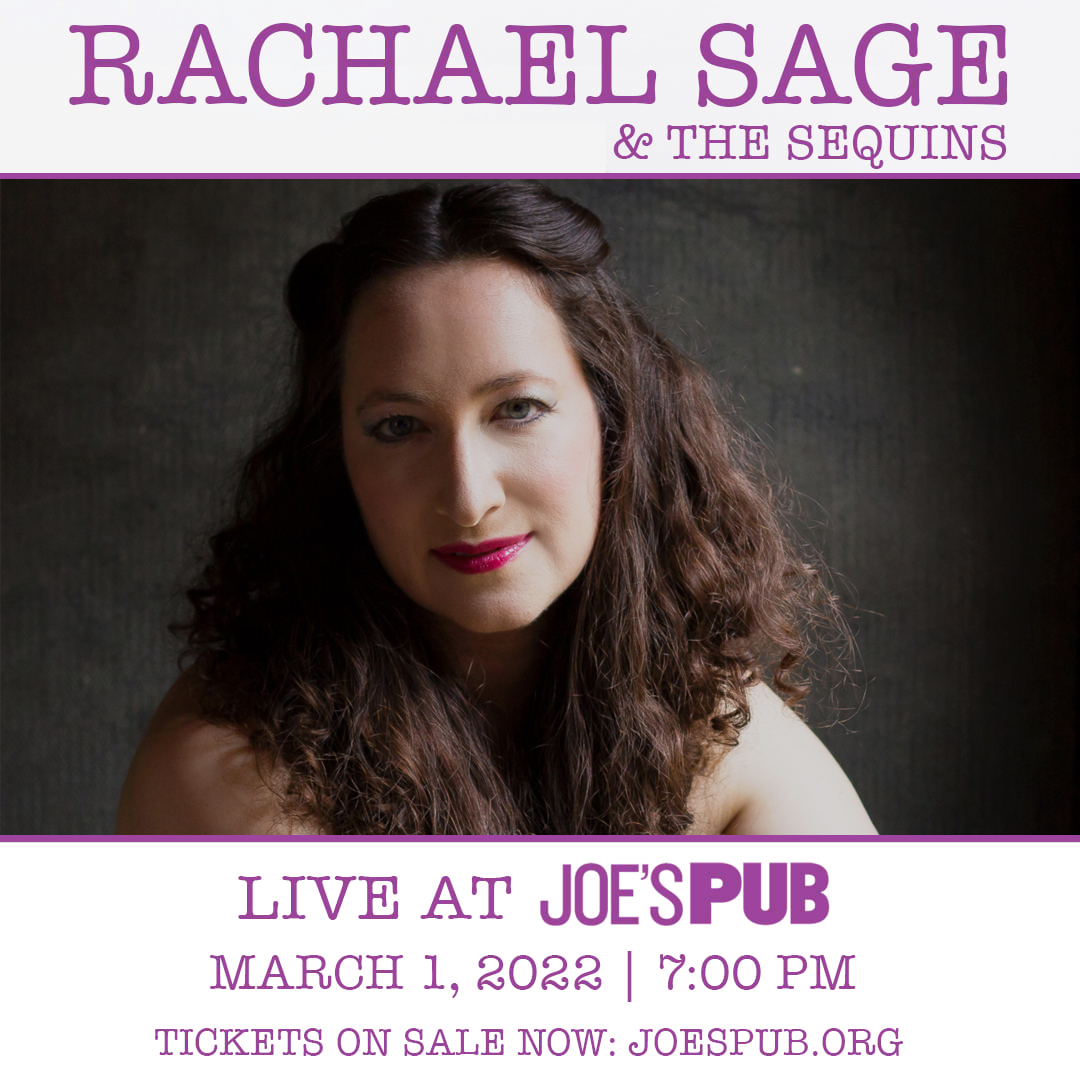 Tickets to Rachael's show at Joe's Pub in NYC on March 1 at 7pm are on sale now! She will be performing with her band The Sequins – Kelly Halloran (violin), Andy Mac (drums), Trina Hamlin (harmonica), & Bryan Wilson (cello) – to celebrate her soon-to-be released maxi-single "Revelation Ground". This will be a very special evening you won't want to miss.
---
RECENT PRESS/MEDIA FEATURES
Some high-profile press has come in this month already, including a multi-page spread in the Irish Post. Rachael was also a guest on Judy Carmichael's Jazz Inspired, which aired on NPR stations nationwide and also on SiriusXM's NPR Now channel. And RnR Magazine in the UK gave Poetica a 4-star review!
---

MPress Records - The Muscle Behind the Glitter!
* * *
"Character" & "Poetica" Out Now!
rachaelsage.com * facebook.com/rachaelsagepage
Follow Rachael On Twitter: twitter.com/rachaelsage
Follow Rachael on Instagram, too! instagram.com/rachael_sage
[Note: if you cannot see the images in this email, click this link to view online]